How Referrals Turned a Single fencing Job into a Four-House Run
Introduction:
At Sheridan Fencing, we take pride in our fencing installs but also building connections within communities. Our recent experience in Hearty, Downs Valley, is a testament to the power of customer satisfaction and word-of-mouth referrals. What began as a fencing project for a single homeowner turned into a remarkable journey, extending across four neighboring houses.
The Hearty Project:
It all started when an old customer of ours moved to Hearty, Downs Valley. They reached out to Sheridan Fencing for an estimate and chose us to install an impressive 8ft high closeboarding fence. Little did we know that this project would be the catalyst for a series of interconnected jobs.

The Domino Effect:
The success of our work did not go unnoticed. The immediate neighbour admired our work and decided to have their side fence installed by Sheridan Fencing. This project involved closeboarding with concrete posts and a new front gate.

Word S
pread
:
The next-door neighbour expressed interest in our fencing services, and soon enough, we were installing both their side and back fences using closeboard fencing with sturdy concrete posts.

Expanding the Network:
Within two weeks, the neighbour from behind, connected to the three houses we had just worked on, reached out to us. The Sheridan Fencing team was thrilled to take on the challenge, installing both of their side fences seamlessly.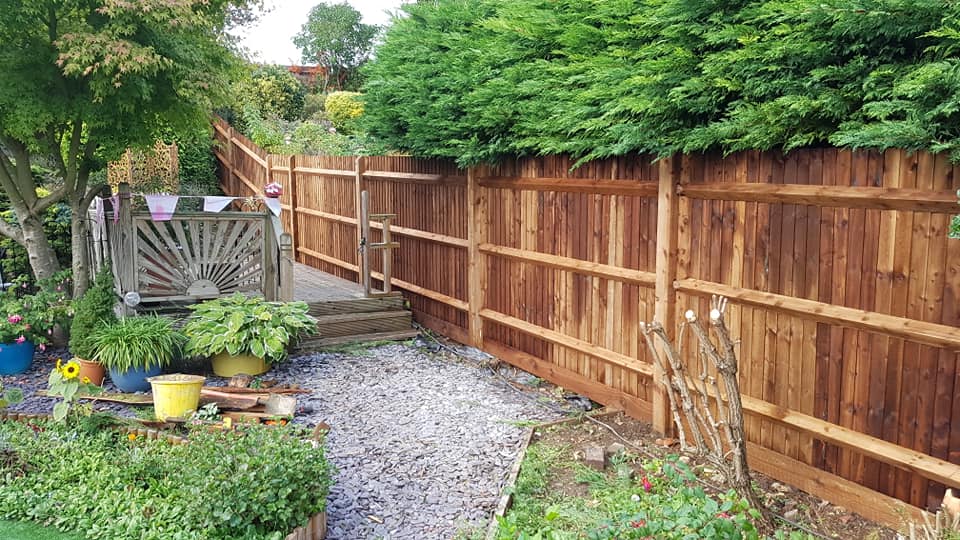 A Special Four-House Run:
It's not every day that a fencing project evolves into a four-house run. This unique experience highlighted the trust and confidence our clients placed in Sheridan Fencing. We were not just fencing; we were building lasting relationships within the neighbourhood .
Showcasing Success on Social Media:
We proudly showcased our work on social media. The visual representation of completed projects in Hearty generated significant interest and paved the way for new opportunities.
Expansion Beyond Hearty:
Buoyed by our success in Hearty, we expanded our reach to neighbouring areas. A few miles up the road in Hearty, we completed another job, and three additional projects were successfully undertaken in the neighbouring Longfield and New barn community.
Conclusion:
At Sheridan Fencing, we believe that exceptional work speaks for itself. Our journey in Hearty, exemplifies the power of referrals and the importance of building strong community ties. As we continue to grow, we look forward to installing more fences and creating lasting connections in every neighbourhood we serve.
For four decades, Sheridan Fencing has been dedicated to providing exceptional fencing services in Medway and surrounding areas. Led by the experienced and skilled Dave Relf, our team is committed to delivering top-notch solutions to meet your fencing needs.
Contact Dave Relf at 01634 660732 to discuss how Sheridan Fencing can enhance and secure your property with our decades of proven expertise.